Rules of the Road¶
So you want to get rolling with your integration! How do you proceed? Follow this three-step process: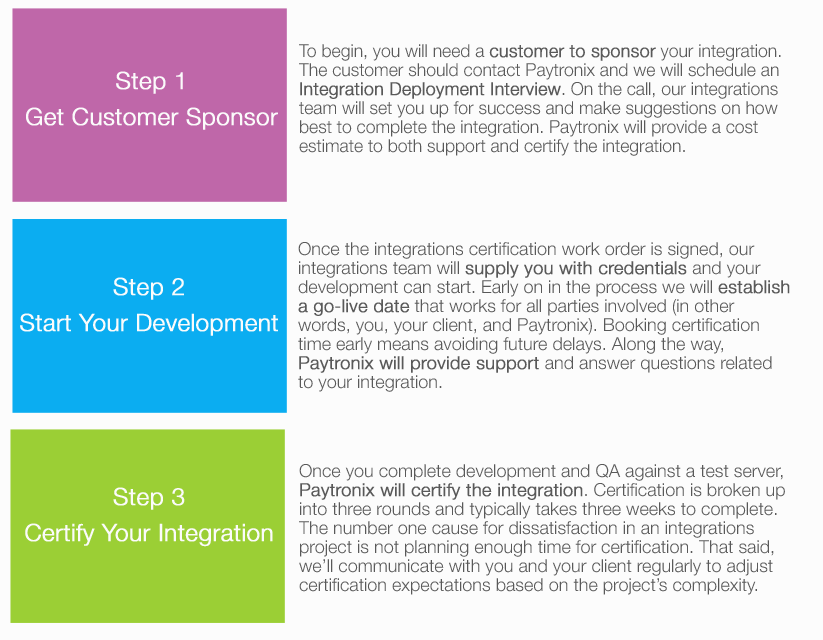 And Please, Respect our System
Many partners and clients interact with the Paytronix platform, so it is important all the messages and transactions that you send to us are correctly formed and not abusive to the system's capacity.
See this document for full details on the integrations process at Paytronix: The Integrations Process.